1. What is the last book you marked as "read?"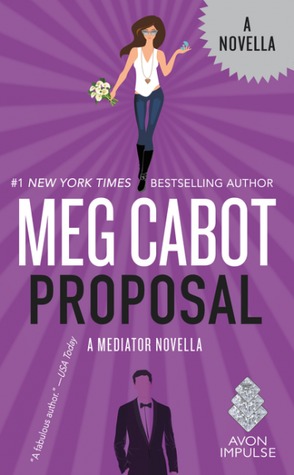 The Proposal
by Meg Cabot! I need to read Remembrance so this was the perfect reminder for the series! I read The Mediator series when I was in middle/high school and I loved them. I will admit that I freaked out a little when I found out that Meg was releasing another book!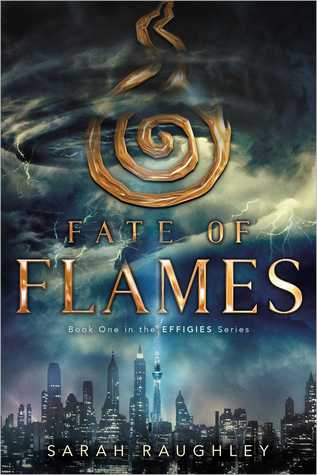 2. What are you currently reading?
I am currently reading Fate of Flames by Sarah Raughley. I read about the first 100 pages last night before my iPad died and I was totally into it. Kick ass girls that are randomly chosen to become Effigies. It's seriously awesome and the writing is really good!
3. What was the last book you marked as "to read?
The Valiant
by Leslie Livingston. I found it over on Tales of a Ravenous Reader's WOW post! It sounds so good. I love anything having to do with gladiators and that kind of world. I especially love Celtic culture, even though I don't know much about it. I can't wait for this book to come out! Guys, seriously check it out.
4. What book do you plan on reading next?
I have a list of books that I need to read this month due to #ARCAugust and #Read-Them-All-Thon so I have something in mind, but I don't know which one I am going to pick next.
5. Do you use the star rating system?
I only use stars on Goodreads, Netgalley, B&N, and Amazon. I used to have a taco review system (which is what my blog was kind of founded on) but I took those off when I started blogging again in March.
6. Are you doing the 2016 reading challenge?
Why yes I am. I love it. I usually set my goal at about 100 books and then up it once I hit or get close to that goal. It is one of my favorite things on Goodreads. If only I could add books that I have already read, that way I could be completely accurate!
7. Do you have a wishlist?
Does my entire TBR count? Cause I think that should count.
8. What book do you plan on buying next?
I HAVE NO IDEA AND NO MONEY. If you looked at my July Wrap Up post, then you would notice that I bought over 30 books last month. I need to be stopped. I have asked my boyfriend and parents to take away my money so that I can't spend it, but then I remembered that all the sites I use have my credit card info saved. I'm screwed.
9. What is your favorite quote?
Yeah, I don't have one. I am not really a big fan of them. I never really notice them because I am to into the book. Though, I will say A Court of Mist and Fury had some rocking quotes. I also love any funny scene in books. Those are the best.
A few from A Court of Mist and Fury:



"To the people who look at the stars and wish, Rhys."

Rhys clinked his glass against mine. "To the stars who listen— and the dreams that are answered."
― Sarah J. Maas, A Court of Mist and Fury
"I fell in love with you, smartass, because you were one of us—because you weren't afraid of me, and you decided to end your spectacular victory by throwing that piece of bone at Amarantha like a javelin. I felt Cassian's spirit beside me in that moment, and could have sworn I heard him say, 'If you don't marry her, you stupid prick, I will."
― Sarah J. Maas, A Court of Mist and Fury
"I was not a pet, not a doll, not an animal.

I was a survivor, and I was strong.

I would not be weak, or helpless again

I would not, could not be broken. Tamed."
― Sarah J. Maas, A Court of Mist and Fury
10. Who are your favorite authors?
Okay, this is going to be long. Let's list them just to make things easier,
Jennifer L. Armentrout

Aimee Carter

Sarah J. Maas

Miranda Kenneally

Victoria Aveyard

Rick Riordan

Karsten Knight

Marissa Meyer

Leigh Bardugo

Cassandra Clare

Courtney Allison Moulton

Kiersten White

Meg Cabot

Kiera Cass

Sara Raasch

Richelle Mead

Ally Carter
Okay, I'm going to stop there. It was getting a little crazy and long. I love many authors, but these are the main ones who hold my heart.
12. What could Goodreads do better?
RE-READING! Someone can re-read a book, especially epic readers who want to remind themselves what the characters had done. Half stars would be awesome because I am not always positive how I feel on a book. I don't know what else, there is probably more, but that is all I can think of.