*disclaimer: this is not my logo and I do not own it in any way, shape or form.*
Margot from Epic Reads kicked off The Epic Reads Tag over on You Tube and I saw this over on Spines and Covers and it was Samantha's post. I absolutely adore Epic Reads and I am so excited that they started a book tag! These questions were insanely difficult and I had a hard time answering some of them. If you would like to participate, tag yourself in the comments and then post your link to it once you have done it!
QUESTION 1
If you could invite one author and one of their fictional characters to lunch, who would you invite and what would you serve them?
So we're starting out with the tough questions, I see… I honestly don't know who I would pick, probably Sarah J. Maas just so I could invite Rhys. I love him, and hopefully she would bring along a few other characters, we could make it a lunch party! I would probably serve him some sort of steak, that man needs some protein in him.
What book do you wish the author would write a prequel for?
I really wish Richelle Mead would write a prequel for The Vampire Academy
series. I want to see Rose and Lissa and Dimitri as small children, it would've been great.
QUESTION 3
Which two characters (not from the same book) would make a good couple?
I DON'T THINK OF THESE THINGS, EPIC READS! I truly don't. But I feel that Emma from Cassie Clare's Lady Midnight and Ren from Jennifer Armentrout's Torn would get along quite nicely. Ren likes strong girls, but also love to protect them and that is what Emma needs. A protector but
also
someone that would respect her.
QUESTION 4
If you ran into your favorite author on the subway and only could say one sentence to them, who is it and what would it be?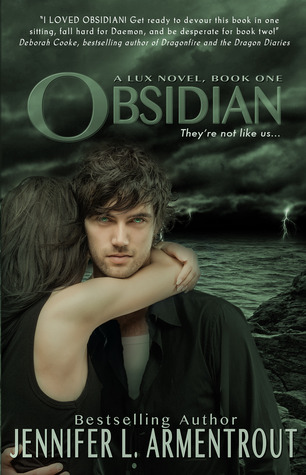 I think if I ran into Jennifer Armentrout on a subway I would probably ask her how Daemon and Kat are doing. After staring at her in shock for a little bit. I miss those two so much. They were so perfect together.
QUESTION 5
What book made you a reader and why?
I would say Stephanie Meyer's Twilight but I really wasn't reading that much when I read it. The series that really had me reading was Richelle Mead's The Vampire Academy. My seventh grade English teacher recommended them to me and I've been hooked on Fantasy ever since.
QUESTION 6
Incendio!
Your bookshelf just caught fire. Show the book you'd save.
I would save my iPad. I have a lot of eBooks on there and I could replace all my physical copies, but my iPad would be a lot more expensive to replace.
Which dystopian world would you want to live in if you had to choose one? Why?
How about no? I wouldn't survive very long in a dystopian world, but I would have to say the best
out of them all is Veronica Rossi's
Under the Never Sky
series. It was so good and I love it.
QUESTION 8
What is your most epic read of all time?
So I tried looking at Goodreads and I have over 500 of my 1000+ books rated at 5 stars. So I'm obviously an easy grader. But, I would have to go with the books that have stuck with me the longest and that is Rick Riordan's The Percy Jackson and the Olympian's series!
What's your most epic read of all time?